Klitschko takes part in opening of German-Ukrainian conference of municipal partnerships in Leipzig
Kyiv Mayor Vitali Klitschko took part in the opening ceremony of the German-Ukrainian conference of municipal partnerships, which is taking place in Leipzig, Germany, the press service of the mayor reports.
"The main topic that we will discuss is partnership and effective cooperation of cities, strengthening local self-government. And how German cities can help Ukrainians in the post-war reconstruction," Klitschko said.
He noted that he had already held meetings with Prime Minister of Saxony, Michael Kretschmer, with Special Representative of the German Federal Government for Administrative Modernisation in Ukraine, Georg Milbradt.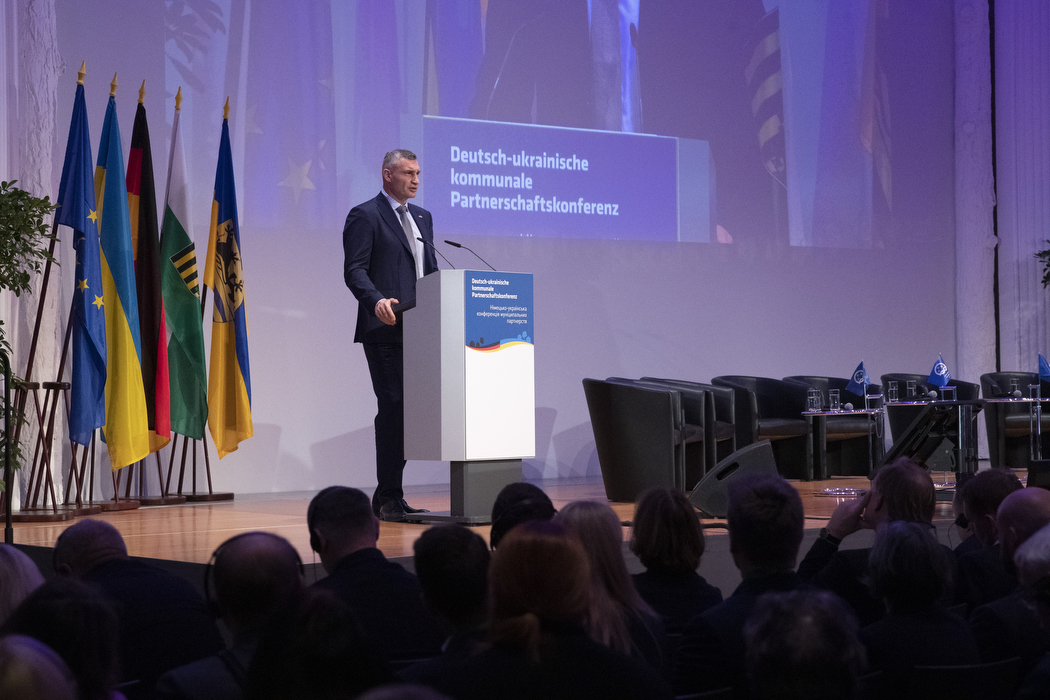 Meetings with German Federal President Frank-Walter Steinmeier and Federal Minister for Economic Cooperation and Development Svenja Schulze are also scheduled.