"Great tasting of Ukrainian wines" was held at ministry of agrarian policy of Ukraine
On December 30, 2021, as a result of the annual work of Ukrainian winemakers and relevant associations, the Ministry of Agrarian Policy of Ukraine held the " Great Tasting of Ukrainian Wines."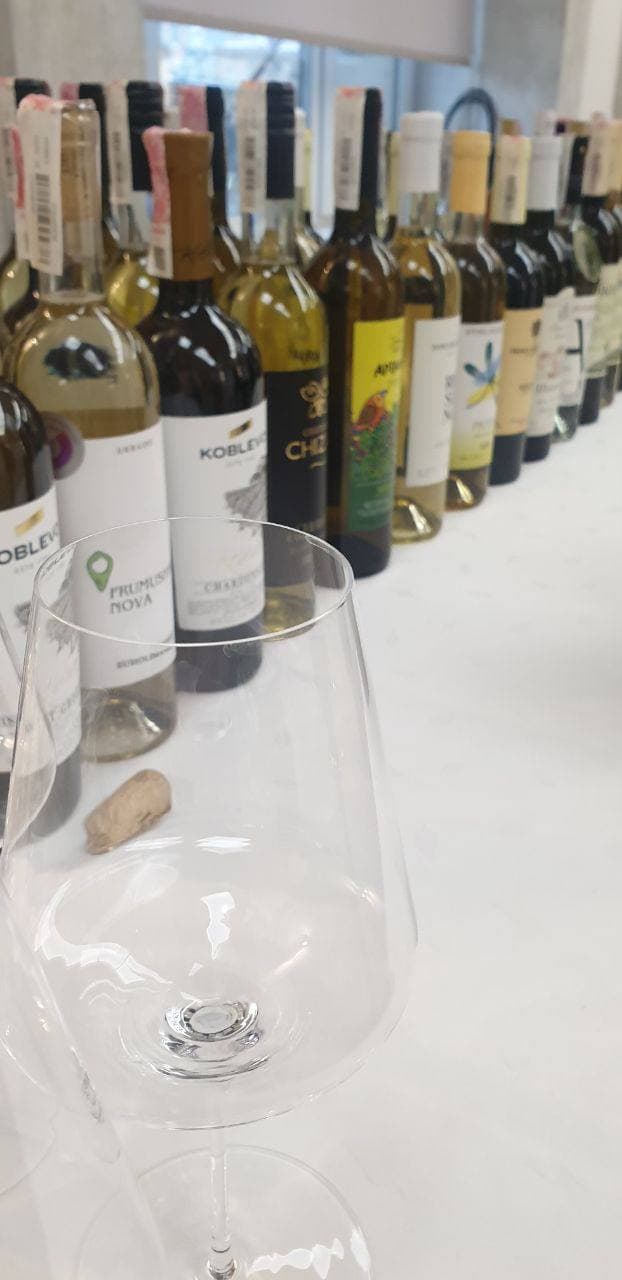 Event organizers:
– Ukrsadvinprom public union
– the Ukrainian Association of Winemakers and Sommeliers (http://www.sommelier.in.ua/spip.php?rubrique28)
– the Association of Craft Wine Producers
– the Association of Cavistes of Ukraine
– the Experts Club
The purpose of the event: popularization of wines of Ukraine by presenting the range of sparkling and still wines, both from well-known large producers and from small (craft) winemakers.
The presentation was attended by:
– Roman Leschenko – Minister of Agrarian Policy of Ukraine
-Volodymyr Pechko- head of Ukrsadvinprom
– Natalia Blahopoluchna – President of the Ukrainian Association of Winemakers and Sommeliers and the Association of Cavistes of Ukraine
-Svitlana Tsybak – President of the Association of Craft Wine Producers of Ukraine
– Heads and representatives of the departments of the Ministry of Agrarian Policy
– Representatives of wine producers and specialized organizations

20 producers presented their wines for tasting:
• Prince Trubetskoi Winery
• Oreanda
• Villa Krim
• Koblevo
• Chizay
• Beykush Winery
• Guliev Wines
• Frumushika-Nova
• Driukivski Wines
• Babchuk Winery
• Narovylo
• Gigineishvili Wine House
• Villa Tinta
• Sadyba Sterkh
• Slivino
• Bohdan's Winery
• Grapes Odesa
• Don Alejandro
• Kalyus Winery
• Stakhovsky Winery
The presented samples (there were more than 50 of them) were from different grape varieties, such as the international group of varieties – Chardonnay, Riesling, Merlot, Cabernet Sauvignon, Pinot Noir, and local grape varieties – Sukholymansky, Chersegi, Saperavi, Odesa Black.
Brut category sparkling wines (white and rosé) were in the aperitif part of the presentation, and then white, rosé, orange and red dry wines from different regions of Ukraine amazed everyone with their quality, namely, from Odesa, Kherson, Mykolaiv, Zakarpattia, Dnipropetrovsk, Kyiv, Khmelnytsky, Vinnytsia.
In his welcoming speech, Minister of Agrarian Policy Roman Leschenko stressed the importance of abolishing the excise tax on dry wines from January 1, 2022, which will promote domestic wines and facilitate the work of winemakers, and thanked everyone for organizing such an important event and congratulated the audience on the coming year 2022!
Let's go to the New Year with Ukrainian wine!
Interfax-Ukraine News Agency is an information partner of this event and other events of Ukrsadvinprom.
Special partner of the event – company Sophienwald, hand-made glasses from Austria.